SJV SCOPE OF WORK: Stair hall, Dining/ Library Room, Bathroom, Master bedroom screens.
CHALLENGES: Tom Stringer and Associates came to SJV to develop a series of screen designs and patterns for a Moroccan inspired residence in Florida.
Through our design clarification process, SJV provided designs in varied scale and materials that are featured throughout the residence in a cohesive, consistent theme.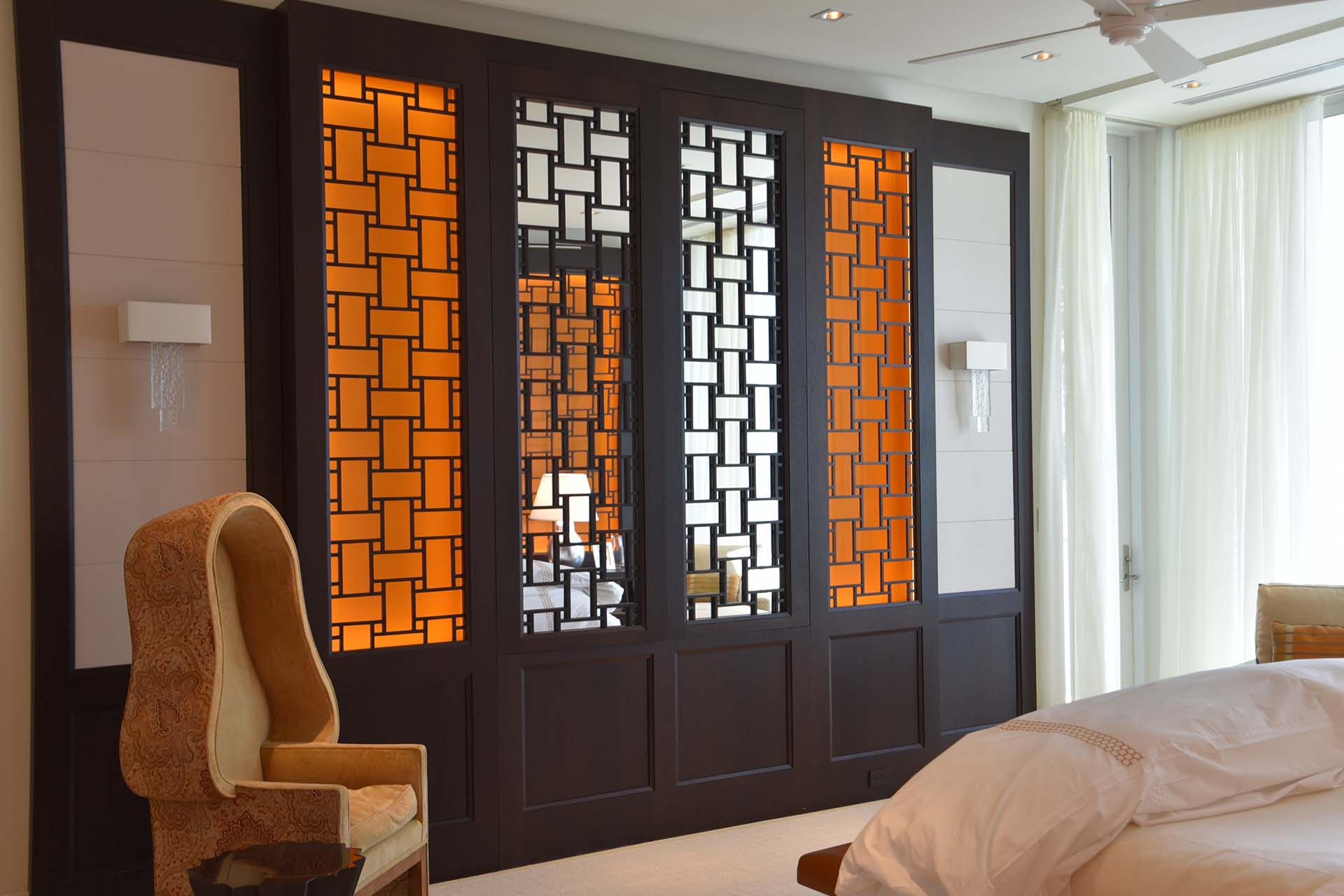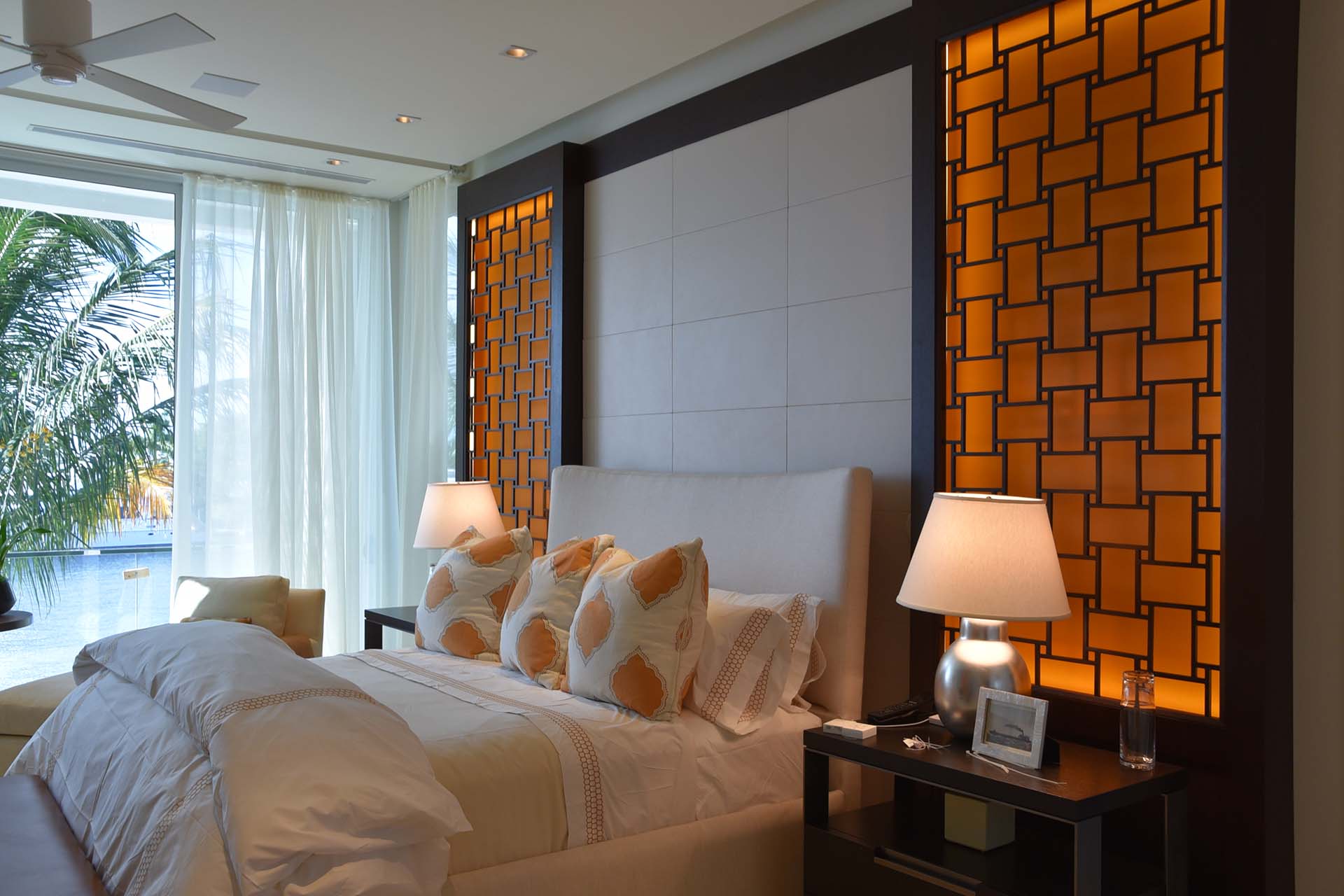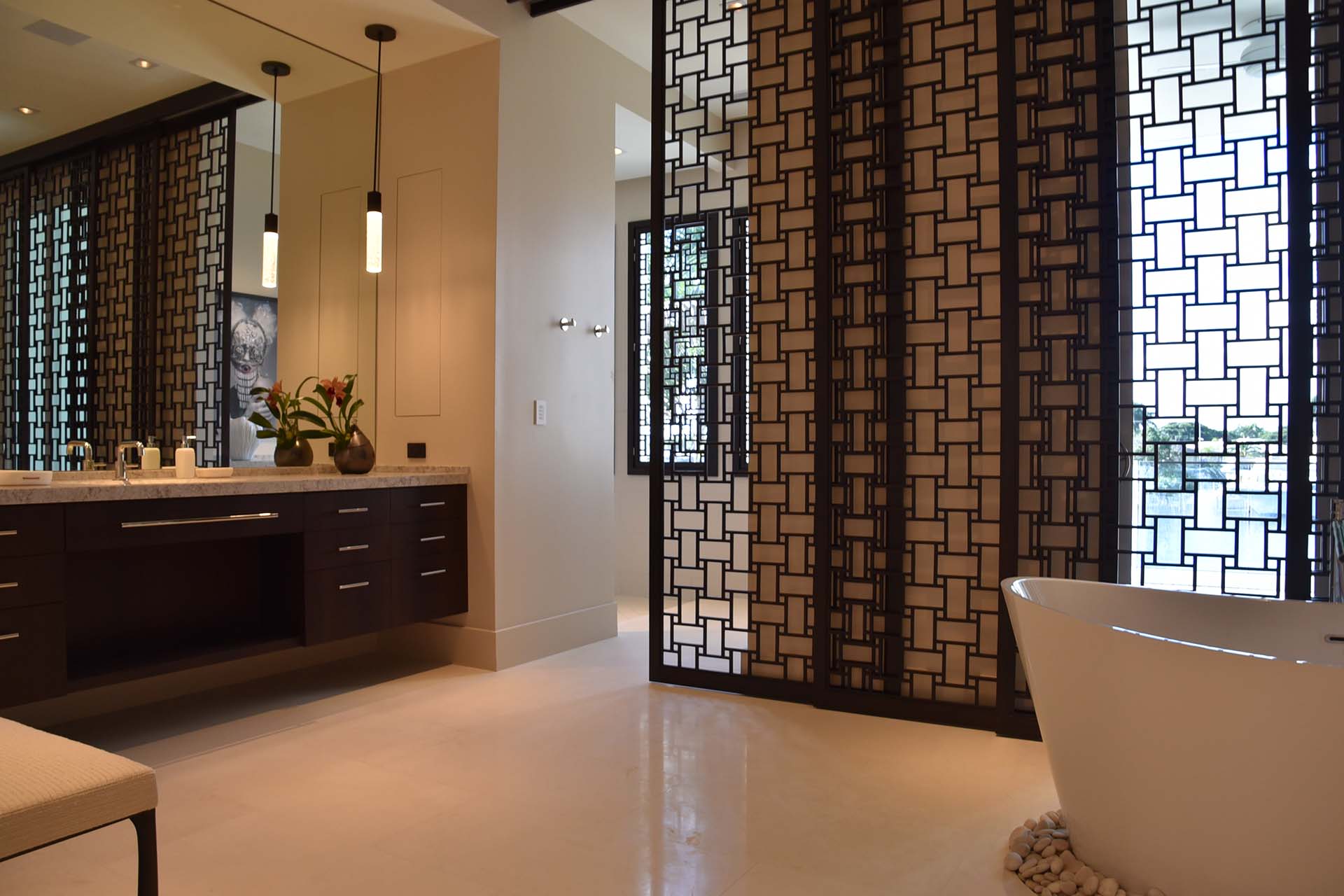 SJV recommended material:
Laminated Teak 0.8" Thickness Stained dark wood with visible grain (color similar as wenge)
Pattern B – small
Overall dimension Screen 1 : 273"L x 246"W x 0.8"T
Overall dimension Screen 2 : 92.6"L x 96"W x 0.8"T
Approx. surface : 313 SF
SJV recommended process of manufacturing:
CNC Routered
Hand finished
SJV recommended operation:
Independent panels (approx. 8"x4")
With invisible brackets to install them on the wall